COUPLES COUNSELING or PREPARE/ENRICH:  Two unique ways to strengthen and build your relationship.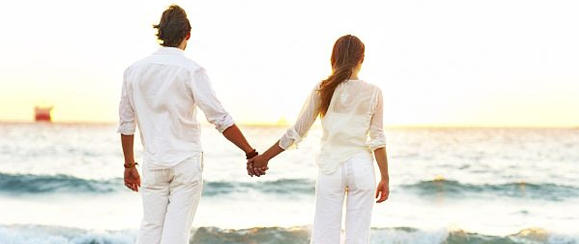 COUPLES COUNSELING: For those who wish to focus on a specific issue or issues, traditional couples therapy is recommended. I will first start off learning about the history of your relationship and gathering information regarding your strengths as a couple, as well as the areas that you would like to improve. We will work together as a team to formulate goals, or a "game plan" of the things you wish to accomplish during your time in therapy. Each couples' game plan is unique. Some common areas of focus include: communication skills, rebuilding connection for disconnected couples, balancing parenting, working through infidelity or a crisis, intimacy issues, conflict resolution skills, blended family issues, financial matters, trust issues, substance issues, and/or resolving old wounds. It's up to you and your goals.
PREPARE/ENRICH:  The Prepare/Enrich premarital couples assessment was developed over 30 years ago, is used worldwide, and is available for you to take online from your own computer. After you take the online assessment that has been customized to your individual couple criteria, we will meet to discuss your personalized 10-page Couple's Report that has been generated by Prepare/Enrich, which is yours to keep. We will then explore your strengths as well as areas of growth. You will learn how to strengthen your communication skills; identify and manage stressors; resolve conflicts; develop a more balanced relationship; and understand personality differences to maximize teamwork.
Prepare/Enrich is best suited for pre-marital or dating couples.
*For more information and published research articles about PREPARE/ENRICH, please visit their website at: www.prepare-enrich.com and click on "Research."